Texas IT Company to Reveal New Strategies in Helping Small Businesses Move to the Cloud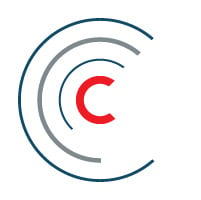 Centre Technologies
HOUSTON, TEXAS – May 25, 2023 – Partnering with Sherweb, Centre Technologies brings you a pairing you won't forget. Keeping in line with their innovative event efforts, they will be sitting live from Texas based ranch, 44 Farms, to explain the meat of Cloud Security for your business. Learn more below.
Centre Technologies has announced they will conduct a webinar event with Cloud partner, Sherweb, to give insight on the benefits of Azure and Cloud services in your business. This event will take place at Texas based 44 Farms, a premier registered Angus operation and a producer of ethically raised, all-natural Black Angus beef. The webinar is set for June 14 at 3:30pm CT.
Registrants will receive access to the live webinar and event attendees will also receive a free box of meats from 44 Farms to be delivered after the event in time for Father's Day.
This webinar will also lay to rest some of the common reasons why small businesses haven't migrated to the cloud including: trusting your cloud providers, flexible financial and service needs, security control and requirements, as well as locating data.
The goal of this partnership is to explain the value of Azure for your business in a creative and new way. Centre is urging customers to apply and deploy the right technology so they can optimize success given today's constraints.
"This is one of the most exciting events of the year and a personal favorite of mine. Unlike most webinars out there, you'll hear valuable insights on how to grow your business effectively with a focus on the necessary tools and solutions. We're taking long-time Texas based ranch, 44 Farms, and pairing them with a conversation around updating your cloud strategy and the timing couldn't be more relevant."

James Shuler, Director of Business Development at Centre
With so many breaches cropping up in the news these days, this timely conversation will give attendees the insights required to protect their data today before they become a part of the statistic. Not only will they receive imperative Azure updates and information, but attendees will also receive a game plan for making sure they are secure for future success while utilizing the Cloud.
Speakers at the event will include: Sherweb representatives, Riley Walters, Operations Manager of Beef Programs at 44 Farms, Ethan Begley, the Director of Retail & Online Fulfillment at 44 Farms, and James Shuler, Director of Business Development at Centre Technologies.
Attend this virtual event and hear how Centre can be the local cloud provider that helps you migrate to Azure, eliminate wasteful spending and decrease disruptions all with less risk. 44 Farms will also join for a great conversation around their premier Texas Ranch. As 44 Farms owner, Bob McClaren, said, "Greater things are yet to come."
Learn more how businesses can move to the cloud with confidence.
About Sherweb
More than 7,500 partners and 85,000 companies worldwide grow their business using Sherweb's value-added services. We support our customers with business strategies, cloud services, operations and expertise. Whatever their business, we can help them reach their full potential by creating a tailored approach to their needs. Find out what you can achieve: www.sherweb.com
About Centre Technologies
As a local IT services company, Centre Technologies unites Texas hospitality with award winning expertise. Businesses trust Centre to eliminate IT headaches by being a champion for their vision and goals. We are a Managed, Cloud, and Cybersecurity Services provider known for delivering enterprise experience and personalized service with a local touch. Committed to customer satisfaction, we make sure that whatever the task, we do it right.
Originally published on May 25, 2023
Be a thought leader and share:
About the Author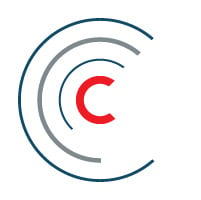 Centre Technologies
Centre Technologies is a full-service IT consulting and managed services provider headquartered in Texas, with a focus on mid-sized businesses. As a trusted IT partner for well over a decade, Centre is recognized for its local experience and enterprise-grade cloud and cybersecurity solutions. Centre is committed to helping organizations harness the power of technology to maximize their operational efficiency and exceed their business goals. Learn more about Centre Technologies »