The Dark Side of Unstructured Data
Published on October 22, 2015
Think about the amount of data that is shared and generated every day within your business. Massive, right? According to IBM, 80% of all data is unstructured. What does this mean, and why should I care about unstructured data?
What is Unstructured Data?
Unstructured data is defined as, unsurprisingly, all the information that is not stored in a specific database.
Some examples of unstructured data include:
Word documents, PDFs, and emails

Data generated from social media

Content from website
Costs and Risks Associated With Unstructured Data
Many companies have problems understanding their data. Most organizations have kept large amounts of data because (1) they are too afraid of throwing something out that might be valuable or (2) they avoid it because separating structured and unstructured data seems like quite the task. Developing the right tools can help you to gain insight, which is the first step to effectively managing your unstructured data. The biggest challenges associated with unstructured data are volume, variety, and velocity.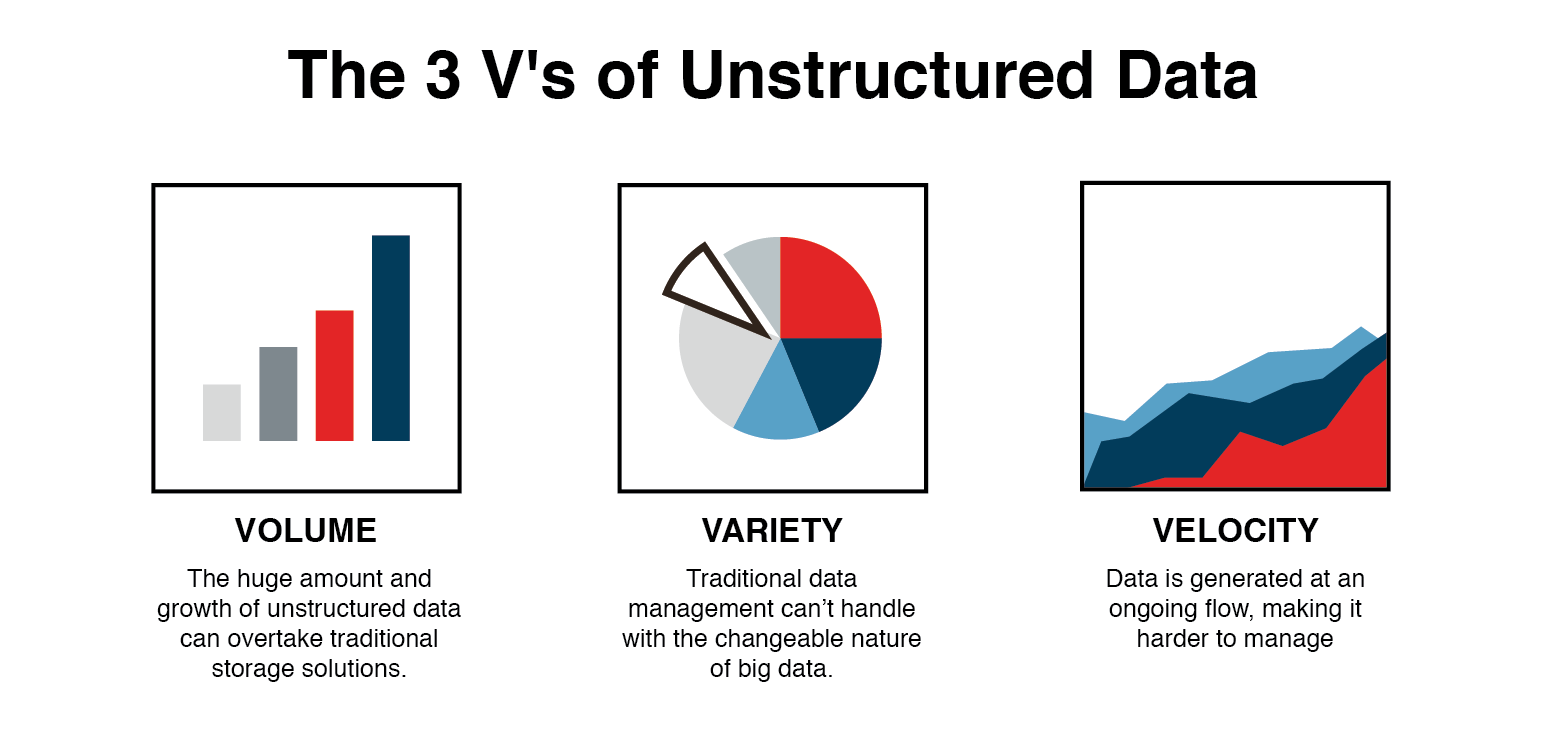 Companies are also in the dark when it comes to the costs associated with unidentified data. An estimated $5 million per year is what it can cost to store and manage only a petabyte of information. Mass deleting doesn't help much either. You face the risk of deleting important data relevant to the business or information that is needed to remain compliant with regulatory requirements.
Understand Your Data with Centre Technologies
The key to managing your data is to understand it. Centre Technologies partners with best-of-breed technology designed to access, gain insight, and mitigate the risks associated with unstructured data. Get the industry's leading technology solutions to shine light on your dark data. We're here to help you, contact us today.