How to Improve Backups, Recovery, and Business Continuity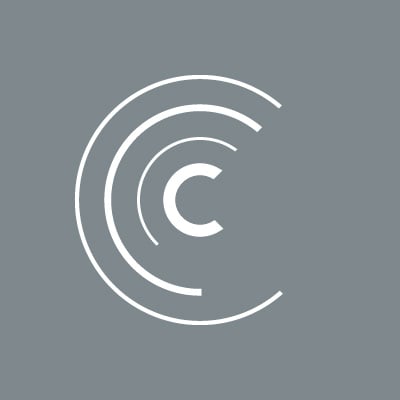 Cloud Solutions
It is imperative to improve backup and disaster recovery. Many businesses utilize aged backup and recovery solutions that were originally built for simpler times. Because these systems don't utilize aspects like scalable storage through the cloud, virtualized workloads, or SaaS applications, they contain many downsides. From being inefficient, costly, and difficult to manage, these solutions just can't support data growth and don't respond well to threats. If you're hoping to achieve a digital transformation in your business that enables business continuity, this post will go over how revisiting and revamping your data backup and recovery solution can do just that.
Considering that the tech landscape is ever-evolving, enterprises must have systems in place to keep up with the times. On-premise solutions, while promising complete control, come with their downsides like large capital expenditure, longer implementation times, and complete responsibility for maintenance. All of these make up a difficult and slow solution from a data backup and recovery standpoint.
Disasters can happen at any time during any event. By utilizing current backup technologies and best practices, you can achieve disaster recovery systems that support your business strategy and can be depended on when you need them.
How to Improve Data Backups and Recovery
Ever-evolving problems require ever-evolving solutions. Sure, one might think that their legacy system is built to handle the worst of the worst. The truth is that legacy systems leave a business vulnerable to circumstances outside of its control. These circumstances include any kind of natural disaster, a simple mistake, and cybercrimes.
To avoid unrecoverable data loss, businesses must do all that they can to keep their data safe. A sound data backup and recovery strategy is a lifeline for a business-facing data loss, so how does one ensure that this lifeline will pull through when needed?
Implement Multiple Backups and Test Regularly
One might assume that a single backup is all that's needed to guarantee business continuity in the event of an outage or data breach, but this couldn't be further from the truth. Sure, one backup is better than no backup. The goal however is not to achieve better chances of business continuity, but to achieve business continuity. In implementing multiple backups, your data can be stored in multiple data centers, living on disconnected networks so if something were to happen regionally that impacted both your business and the data center - you will still have a clean copy of your data.
Testing to make sure that the right data will be accessible and up-to-date is also good practice. You never know how badly you need some things until you're without them, so this is a good way to make sure you're prepared.
Implement Automated Backups with Synchronization
It may not seem like a big deal initially, but being tasked with performing annual backups to the cloud is a big job. If one backup goes uncompleted due to something as simple as forgetfulness, the business could lose days to months of critical business data. By utilizing an automated system that runs incremental backups automatically, you reduce the bandwidth your backup regime requires. You can also cut down on costs.
For example, by utilizing backup solutions like Cohesity, you can utilize a single UI to manage all of your data as well as enjoy predictable costs. With automation, you can free up your IT focus and place your attention on innovating in other areas.
Utilize End-to-End Encryption
Customer information, employee records, billing details, and related data are not only highly sensitive but, if leaked, could cost your business thousands in legal fees. This can also harm the reputation of your business. End-to-end encryption prevents hackers from stealing files and decrypting them. To accomplish that, the hacker would need your company's key and that's exactly what end-to-end encryption keeps from them. While end-to-end encryption protects your data, it also helps to know to what point it is protected.
This is where utilizing third-party data protection and management software is extremely helpful. Keepit, for example, provides military-grade end-to-end encryption with blockchain data verification. It provides encryption in-transit, in-use, and at rest. This means that even if the cloud server was breached, information would still be protected since unencrypted data cannot be accessed.
Legal Hold Compliance Policy Support
Every business needs to ensure that it is following privacy laws. If your cloud storage provider offers legal hold compliance policy support, this maintains your status as a compliant enterprise and keeps your business out of any legal troubles.
Utilize a Reliable Cloud Backup Software
You can handle explosive data growth with ease by integrating cloud software into your backup and disaster recovery tools. Rather than continually buying large volumes of expensive on-premise storage to back up local workloads, utilize the just-in-time availability of cloud storage, as well as the economies of scale provided by cloud providers.
A cloud-based backup can help provide the physical isolation you need to prevent ransomware and loss of important data due to physical circumstances. Cohesity's cloud backup software not only migrates your data and workloads to the cloud, but it provides long-term data retention so you can access even the most ancient files in the event of an outage or cyber-attack.
Achieve Limitless Business Continuity
The importance of upgrading backup and disaster recovery cannot be overstated. Your business data is critical to the growth that your business is capable of. By implementing these tips, you can achieve business continuity that doesn't end when outages or cyber attacks occur.
Need a secured by default Backup and Disaster Recovery strategy to strengthen data protection and reduce revenue and productivity loss in the event of a ransomware attack? Take the first step in fortifying your data protection by contacting Centre Technologies.
Originally published on November 16, 2021
Be a thought leader and share:
About the Author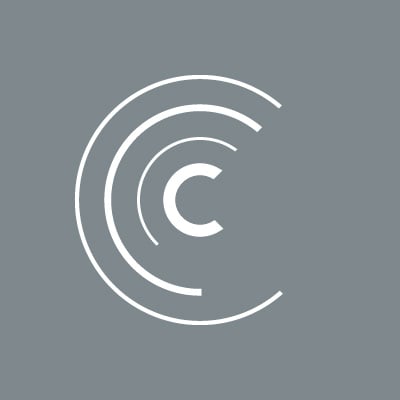 Cloud Solutions
Organizations partner with Centre to harness the benefits of cloud services and minimize the cost. Centre's cloud services deliver comprehensive planning and dedicated support so customers can choose, navigate, and secure their cloud journey with confidence. With a focus on personalized solutions, Centre's certified experts help customers achieve their business goals through public cloud services, private hosting options, or a combination of both. Learn more about Cloud Solutions »