Keep Data Transfers Secure with Local Managed Network and IT Services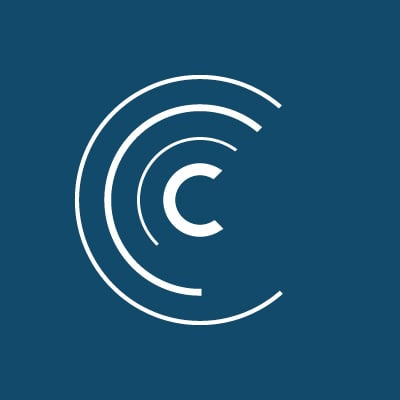 Secure Managed Services
Organizations across industry types benefit from the use of information technology. Being able to communicate and share files has never been easier. That being said, IT can also be your downfall if not handled properly. When cyber attackers get their hands on your and or your clients' data, it can be bad news for your reputation. Your team needs to invest the extra effort in encrypting data, both in transit and in storage. But you certainly don't have to do this alone. It might be time for you to partner with a managed network services provider.

What do
managed Network services and IT Services
do?
We live in a highly competitive business landscape, so you can't simply have an adequate network. If that's the case, you aren't achieving your full potential when it comes to productivity and usability. Your network needs to be optimized in order to function at peak performance.
Network optimization is an ongoing process that involves managed services providers (MSPs) monitoring it and making sure that it stays secure at the desired level of performance. This will mean that all services and systems are reliable, at any hour of the day. Regardless of whether your employees work 24/7 or five days a week, you need your network to stay live. With your provider being on top of anything that could threaten that uptime, you can rest easy at night.
When should you hire a local
MSP
?
Just because you think you are safe on your network doesn't mean that you are. For those that don't actively monitor their networks, you could be blind to suspicious traffic. This traffic could quickly turn into a costly problem, seeing as how the average data breach costs $4.24 million. The average ransomware breach, specifically, costs $4.62 million. Don't risk it.
MSPs have dedicated Network Operations Centers (NOC) that are available to keep organizations secure. Unlike with break/fix IT services, you don't have to wait until something goes wrong before you hire them. Instead, you can benefit from their responsible work ethic all year round. Consider making them part of your team if you are interested in growing strategically, lack effective security policies, or aren't getting the most out of your current IT staff.
Types of network security protections
The goal of network security is to keep your organization away from threats, that can massively disrupt your productivity and damage your reputation. To come across as legitimate and trustworthy, adopting a robust security architecture is your best bet. These are four protections that managed network services providers will take.
Access Control
Only the people who are supposed to have access to a system should be able to get into the system. This is the principle that access control follows. Access control depends on authentication and authorization of credentials and IP addresses to limit the number of users. By paying attention to the source, it combats potential cyberattacks.
Today, it's an important component of the zero trust model, which businesses are leaning further into as their application use expands. As the name implies, you aren't to trust any user right off the bat. Zero trust is a framework that continuously validates users, combining robust cloud workload technology with identity protection.
Intrusion Prevention Systems
Managed network services providers that have a Security Operations Center (SOC) are able to monitor for malicious activity and remediate security risks. An intrusion prevention system is a tool that does this, as well as takes action to prevent the activity from happening. They are able to block or report the suspicious user. The two primary ways it goes about this are signature-based detection and statistical anomaly-based detection.
Signature-based detection uses identifiable patterns within the code of an exploit. Later on, it will be able to find matches or similarities in the traffic stream. Statistical anomaly-based detection, on the other hand, involves the random sampling of network traffic. It then compares the samples against the baseline performance to determine whether an action should be taken.
Network Segmentation
Only work on Wi-Fi that you are sure is secure. There are major differences between public and private Wi-Fi, in terms of data protection. Your organization may decide that you want to provide access to both, in which case you would need to separate them. Whatever the case may be, if you want to have more control over your network traffic, segmentation is the way to go.
This technique divides a network into sub-networks to make them more manageable. The reason why managed network services providers do this is that your cybersecurity efforts are only as strong as the weakest link. Should a hacker make their way into one of the sub-networks, they won't be able to gain access to all of your sensitive information.
Email Security
Between 2019 and 2020, phishing incidents rose by 110%. These are emails that appear to be from a reputable source but are actually targeting your personal information. When an employee attempts to access something from that email, such as a link, they are in for a world of trouble.
Once they are met with malware, those that don't have the right cybersecurity measures in place across their systems will take a hit. Your organization needs to have procedures for how the team conducts themselves over email, if you don't want to end up in this situation. Traditional approaches include email encryption, spam filtering, and login security.
Best practices for network management
The modern network is incredibly complex. Businesses of all types have been forced to act accordingly to the growth and adoption of the cloud. However, with the right technologies and support system, it can be easy to manage. Here are four things that managed network services providers are mindful of.
Establish IT Standards
There are regulatory requirements for a reason. As more and more security threats occur toward network resources, you need to keep your industry-specific compliance policies in check. Two major ones include HIPAA (Health Insurance Portability and Accountability Act) and PCI DSS (Payment Card Industry Data Security Standard).
HIPAA sets the standards for protected health information (PHI). It reduces fraud and abuse within the healthcare industry through mandates on electronic processes and the handling of PHI. PCI DSS does a similar thing for credit card information. In order to maintain a secure environment for transactions, it ensures that the cardholder's data is protected as it moves through multiple channels.
Device Tracking
For many businesses, it's the case that employees are allowed to use their personal devices. This includes their smartphones and laptops. But something that you must keep in mind is that you aren't going to be able to trust every device that attempts to connect with your network.
Managed network services providers need to keep track of them all, even those that the company doesn't own. Manual device tracking is time-consuming, so they can achieve this by using a network device tracking tool that automatically discovers and maps them. They can see which ports the devices are connected to, and determine where the root of an issue is.
Repeatable Processes
All organizations need consistency and efficiency. If you want to be able to measure your performance and stay on top of your organization's competitors, you need repeatable processes. This makes it easier for managed network services providers to determine whether they are meeting your agreed-upon goals.
Without repeatability, there isn't a constant to compare against and you could be at a higher risk for vulnerabilities. To harden your network against cyber attackers, every quarter, the members of your team should have a discussion with your provider to discuss ongoing needs. Based on their experience with you in recent months, they will be able to give recommendations to improve your business processes.
Design IT Infrastructure for Growth
It's highly unlikely that your organization is going to stay at the exact same level of productivity for several years. Managed network services providers won't let you down even if you have a big spike in business.
They will have done sufficient planning to give you the right processes and tools. So, while they are maintaining your network resources, they are also keeping in mind how they need to scale according to your business growth. After all, this scalability is necessary for their own tasks. Your work goes hand-in-hand. That is precisely why you should regularly take a look at and update your service level agreement.
You may believe that you have been safe without a managed network services provider. While that could be the case, having your data protected now doesn't mean it always will be. Keeping someone at your side who proactively works against the growing abilities of hackers ensures that your organization will be secure for many years to come.
Centre Technologies is able to provide this sense of peace for healthcare practices, small businesses, and non-profit organizations alike. Have a talk with our team to learn more about what we can offer.
Originally published on May 27, 2022
Be a thought leader and share:
About the Author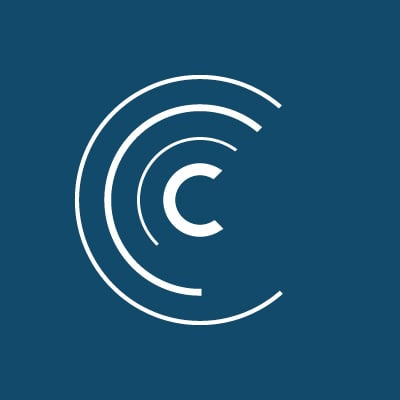 Secure Managed Services
Organizations trust Centre to deploy, manage, and secure IT solutions that ensure day-to-day business continuity and increase operational efficiency. Centre's Managed Services provide 24x7 secure by default IT support and proactive consulting that keep businesses moving. Centre Assist™ technical consultants work alongside customers to deliver innovation and business optimization by being an extension of their team. Learn more about Secure Managed Services »